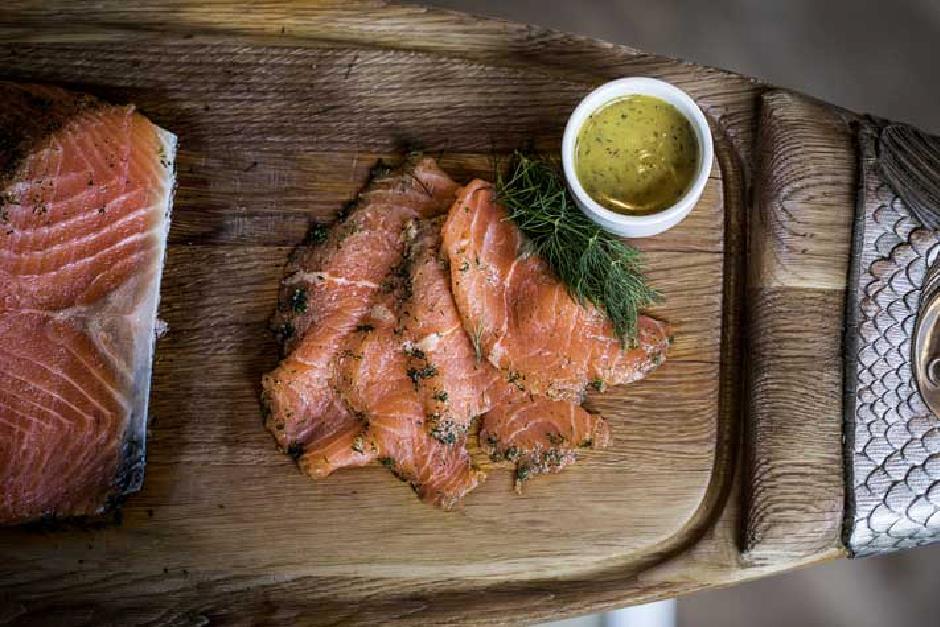 House Made Rye Bread 2.5
With salted butter.
Gravad Lax Salmon 18
With a sweet mustard sauce. Carved at your table.
Smoked Ocean Trout Croquettes 20
Shrimps, pickled red onion and tartar crème fraiche.
Pressed Goats Cheese 18
Piquillo peppers, pickled leeks, balsamic.
Chicken Liver Pâté 18
House brioche, apple chutney.
Duck Terrine 20
Caramelised onion, Parma ham, dried fig jam, crostini.
Chicken Asparagus Tart 18
Herb salad.
Frikadeller 17
(Danish Meatballs). With braised red cabbage, parsley and pickled cucumber.
Oysters ½ Dozen 22
Natural - Shallot and sherry vinegar.
Kilpatrick - Smoked bacon and house made sauce.
Baked - Garlic, herb butter & parmesan.
---