A Unique Experience
---
A Hereford Beefstouw is all about quality steak and great wines, but art and design is just as inherent in the concept as what we put on our plates and pour in our glasses. We have a long tradition of working with renowned artists and designers, continuously improving the aesthetic experience that is part of a visit to our restaurants.
The Menu
---
A Hereford Beefstouw's menu offers a variety of cuts to ensure that every guest can find their personal favorite on the menu. One thing is guaranteed, all our cuts are tender, succulent and of premium quality.
If you prefer your steak to have a juicy and intense taste of beef, we recommend the sirloin with its heavy marbling and fatty rim. However, if you are in the mood for a steak with a less dominant taste of beef, maybe the eye fillet is the way to go – extremely tender and thickly cut.
T-bone steak, ribeye or a seared, ground beef steak are some of the other options in our steak house in Herning. Don't forget, our skilled staff is always more than ready to guide you when searching for the perfect cut.
The Beef
---
A Hereford Beefstouw is all about first class beef. For more than 45 years we have developed our concept – all along with beef as the indisputable center of attention. A succulent and tender cut of beef, cooked to perfection on our open grill, is the very essence of A Hereford Beefstouw.
The Wine
---
We import wine from numerous countries around the world – including France, Italy, Spain, Germany, The United States and Australia. However diverse, the regions of Burgundy and Piemonte are particularly prominent on our wine list
Wine is an absolute cornerstone in our concept, hence the quality of the wines is one of several critical factors in regards to whether or not a specific wine is deemed suitable for A Hereford Beefstouw.
Experience the Atmosphere
---
En gennemført oplevelse på den bedste restaurant under Smukfest
Hvis vi selv skal sige det, er A Hereford Beefstouw en af de bedste restauranter under Smukfest. Vi byder nemlig vores gæster på en helstøbt oplevelse, hvor mad, kunst såvel som bestik, borde og stole er en del af helheden.
About the Restaurant
---
A Hereford Beefstouw - quite simply!
Smukfest Music Festival
8th – 11th AUGUST 2018

For the ninth year in a row, we open our A Hereford Beefstouw restaurant in a large tent in the festival area.
We light the grill Wednesday 9th August at 5 pm and we are open during the festival until and including Saturday 11th August.
Here we serve the following three-course menu:
Pickled salmon, steak and White Chocolate Panna Cotta. Accompanied by a large salad bar and a few chosen wines from our wine list.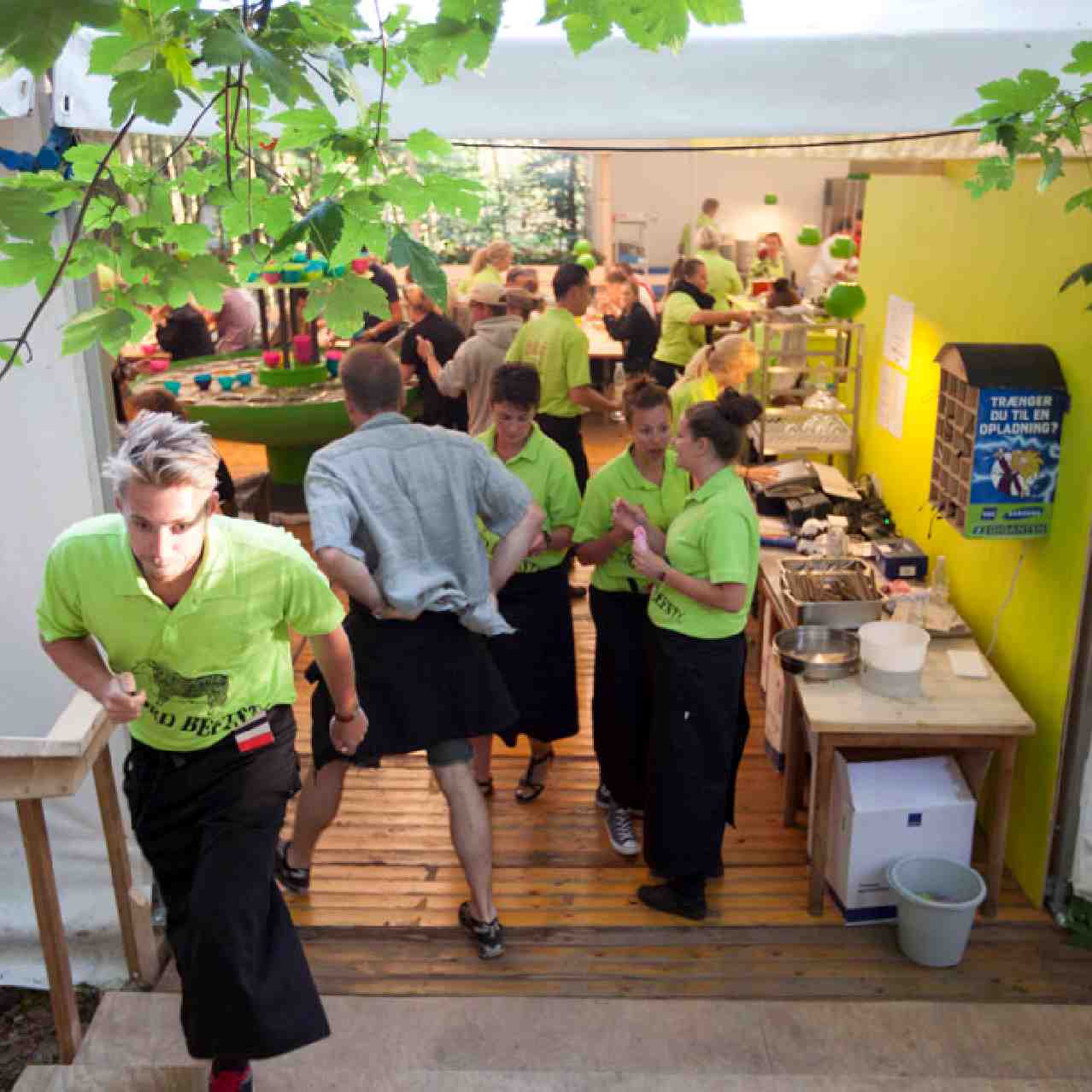 @herefordbeefstouw
Follow us on Instagram
---
Tag us in you post on Instagram, when you visit our restaurants - #herefordbeefstouw