STEAK BEARNAISE (Monday-Thursday)add
Sirloin Steak (Approx. 200g)
Served with your choice of potato, seasoned butter and sauce béarnaise.

Kr. 215 / €31

The offer is valid Monday - Thursday.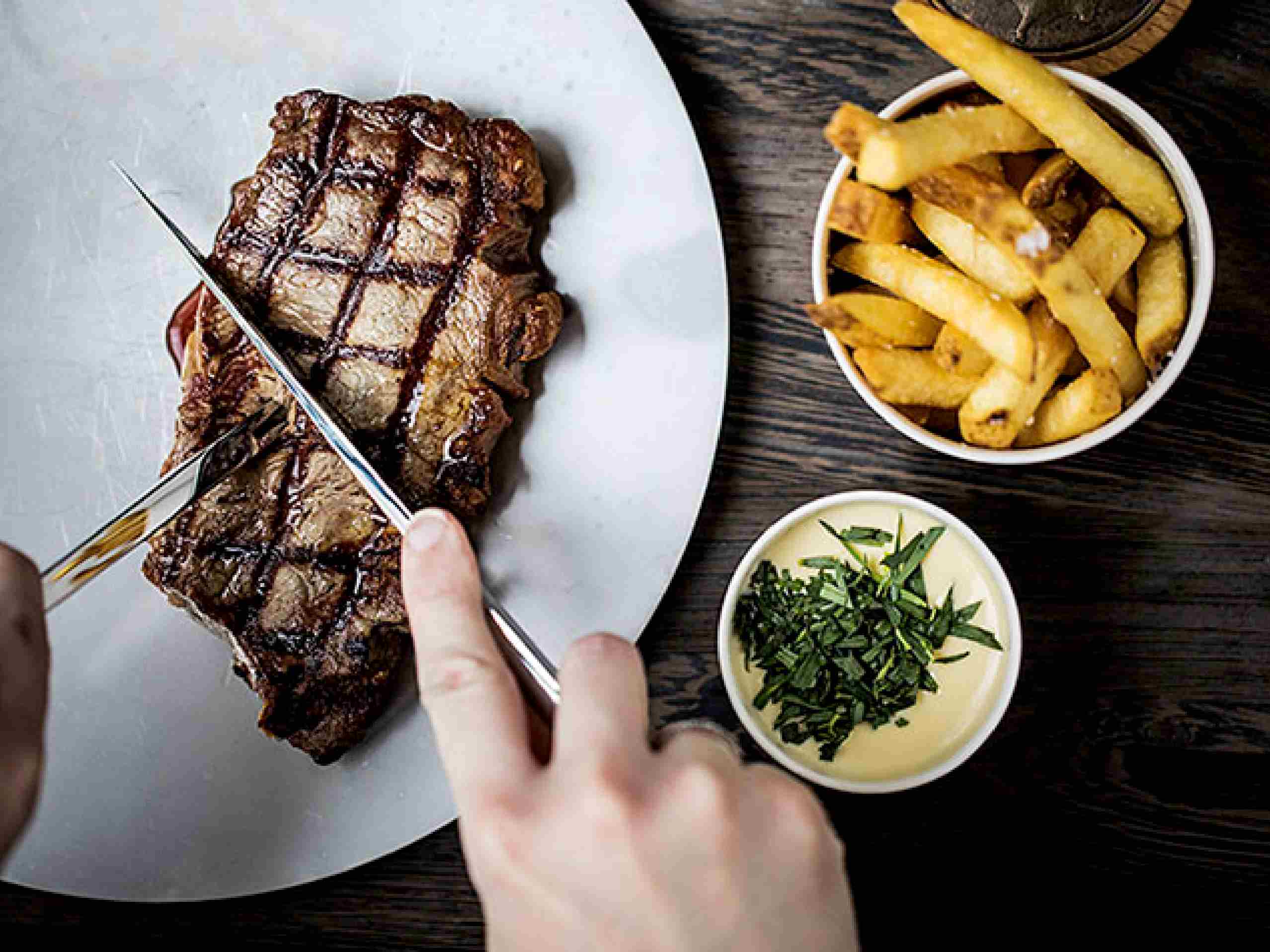 SUNDAY ROASTadd
SUNDAY ROAST

A Whole Sirloin Roast - Approx. 1 kg.
Served with Potatoes of the Season. French fries. Hereford Sauce Bearnaise or Pepper Sauce. Bread.
Total Price: 595 kr.

We recommend pre-ordering, as the cooking time is approx. 45 mins. The offer is valid every Sunday.