SUNDAY ROASTadd
SUNDAY ROAST

A Whole Sirloin Roast - Approx. 1 kg.
Served with Potatoes of the Season. French fries. Hereford Sauce Bearnaise or Pepper Sauce. Bread.
Total Price: 595 kr.

We recommend pre-ordering, as the cooking time is approx. 45 mins. The offer is valid every Sunday.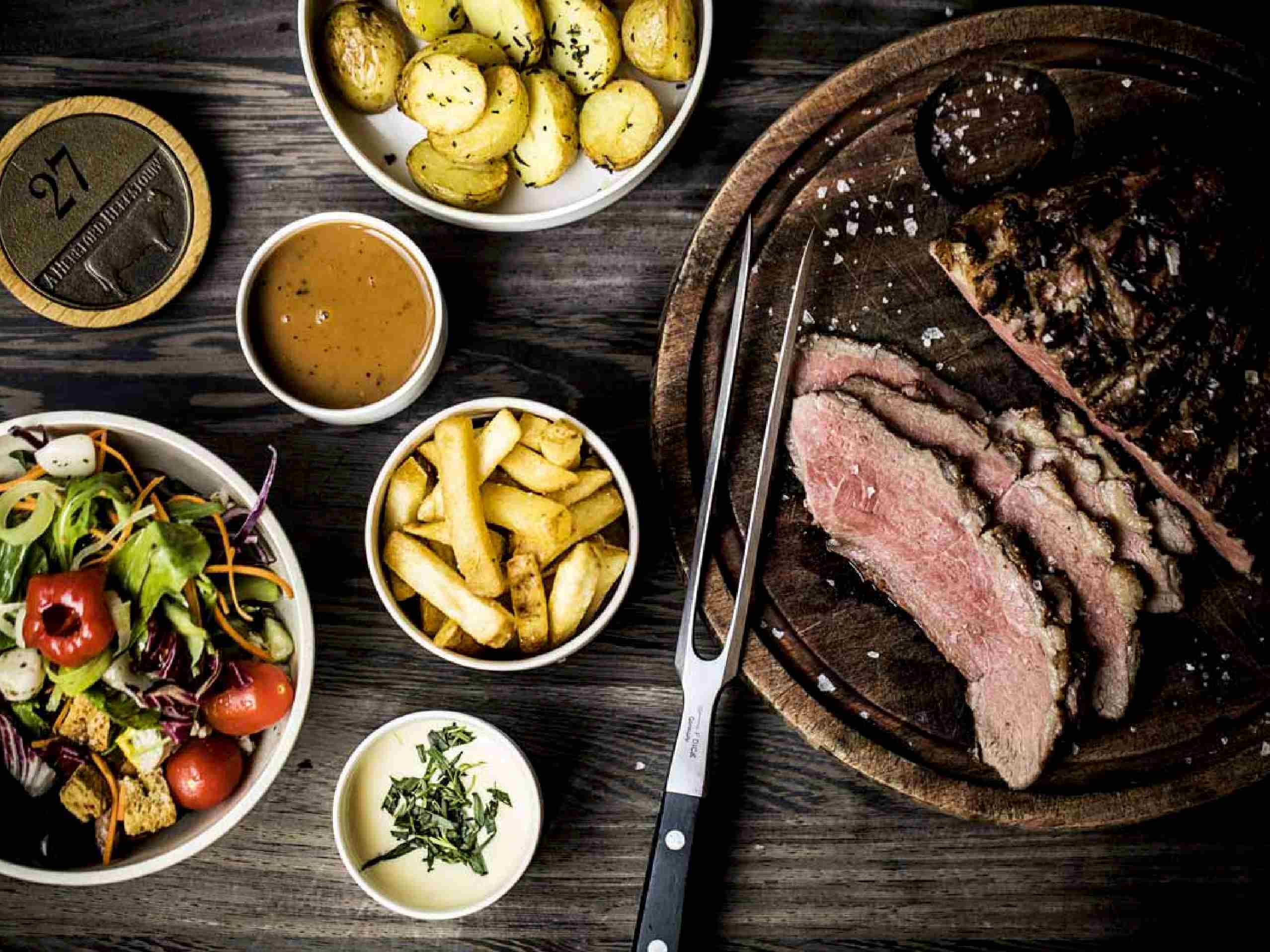 Alle priser er inkl. moms og betjening.
Vi tager forbehold for ændringer, trykfejl og prisstigninger.
Det vil altid være vores menukort i restauranten, der er det gældende.