FUNCTION MENU TIVOLIadd
STARTER
Smoked salmon with avocado, lemon,
crisp lettuces and warm hazelnut vinaigrette.
MAIN
Sirloin steak, approx. 200 g.
Served with a selection of shared side dishes.
DESSERT
Rhubarb pie with vanilla ice cream

All 3 COURSES kr. 465
Starter & Main kr. 385
Main & Dessert kr. 335

EXTRAS
Snacks with bubbles kr. 95
If you want a larger steak, the price is kr. 45 extra per 50 g
Béarnaise or pepper sauce kr. 35
Coffee/tea with something sweet kr. 45

BEVERAGES
House wine, beer and soda ad libitum for 3 hours kr. 395
3 beverages (glasses of house wine, beer or soda) kr. 180
3 glasses of wine adapted to the menu kr. 275
THE WHOLE PACKAGE
Min. 15 people
Snacks with bubbles
3-course menu
Coffee/tea with something sweet
House wine, beer and soda ad libitum for 3 hours
kr. 895

All prices per person.

We can also create a different menu according to your wishes.
Please call us or come in for a chat.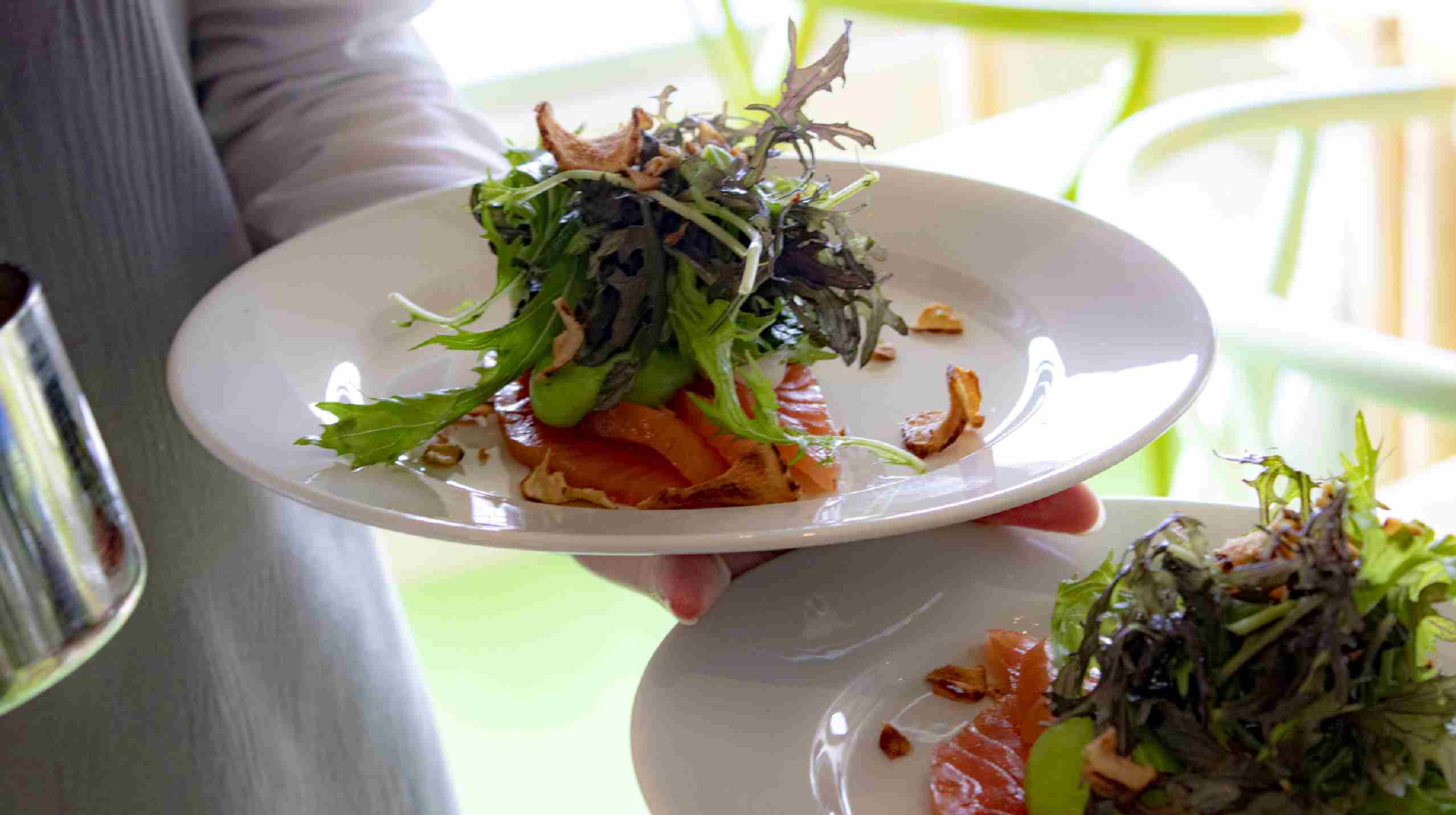 Prices in Danish Kroner. All prices include VAT and service.
Prices are subject to alterations and misprints.
Commercial cards, issued within or outside of EU/EØS and private cards issued outside EU/EØS will be surcharged with a fee, which will be shown on your receipt. The fee rate may vary depending on the type of card and the country of origin.