STEAK BEARNAISE (Monday-Thursday)add
Sirloin Steak (Approx. 200g)
Served with your choice of potato, seasoned butter and sauce béarnaise.

Kr. 215 / €31

The offer is valid Monday - Thursday.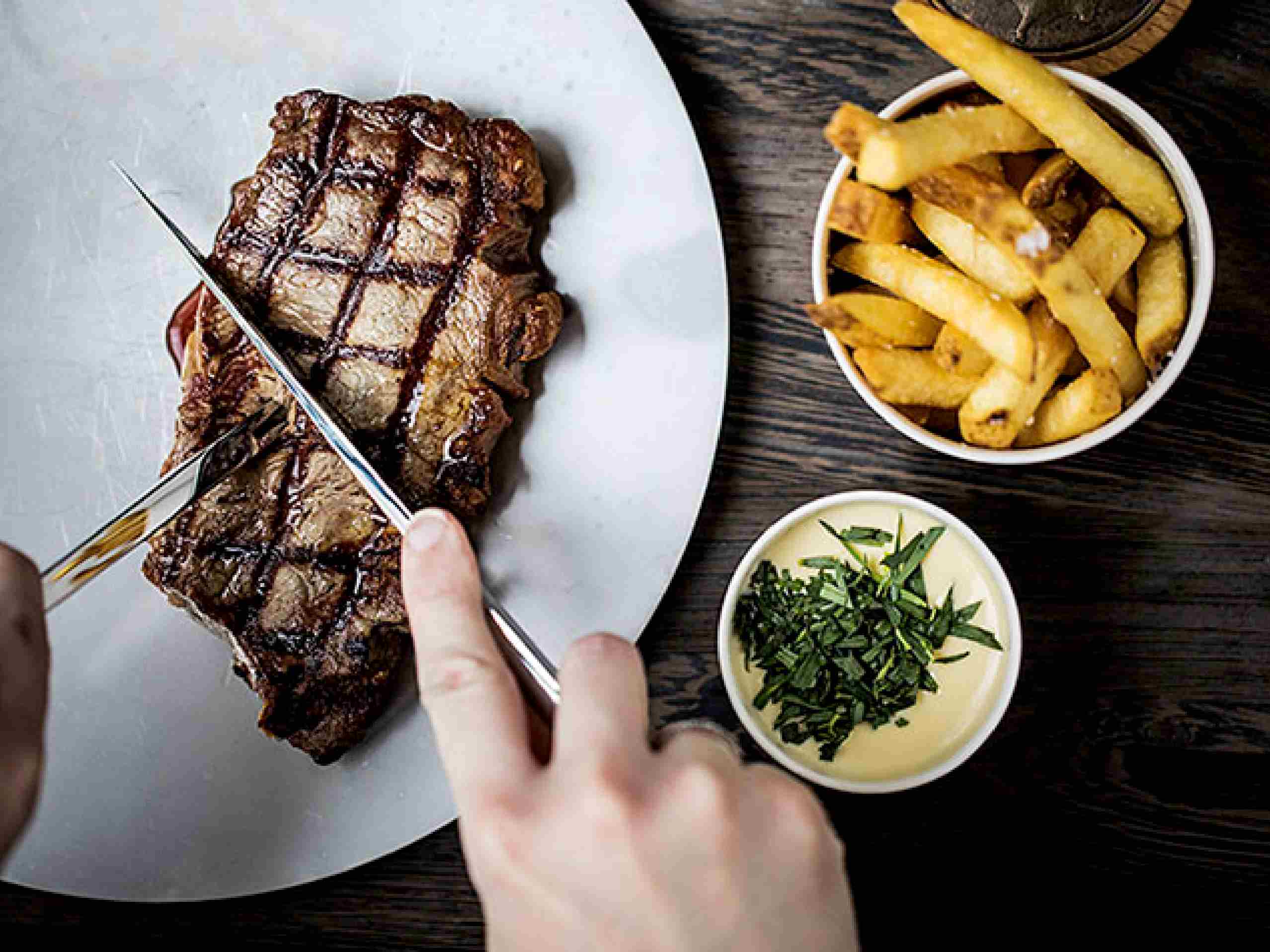 Prices in Danish Kroner. All prices include VAT and service.
Prices are subject to alterations and misprints.
Commercial cards, issued within or outside of EU/EØS and private cards issued outside EU/EØS will be surcharged with a fee, which will be shown on your receipt. The fee rate may vary depending on the type of card and the country of origin.