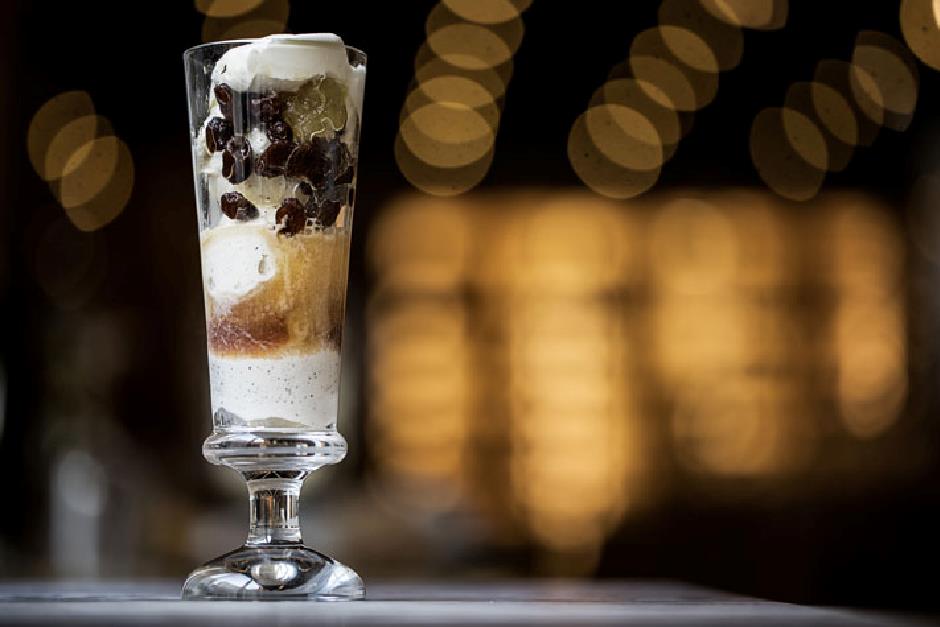 A Hereford Special 15
Vanilla ice cream with raisins in rum, ginger, whipped cream, powder coffee, Caloric liqueur.

Crème Brûlée 15
honey and lavender ice cream.

Coconut Panna Cotta 15
Pineapple and mango salsa.

Chocolate Mocha Tart 15
Kahlua cream and vanilla ice cream.

Spiced Date Pudding 15
Caramel sauce, praline ice cream.

Mixed Dessert Plate for Two 30
Coconut Panna Cotta.
Spiced Date Pudding.
Chocolate Mocha Tart.
Crème Brûlée.

Cheese Board 25
Quince paste, grapes, lavosh biscuits.
---
COFFEE / TEA

Espresso Coffee 4
TBar 4.20
Chai, Earl Grey, English Breakfast, Green, Lemon Grass, Peppermint.
Spice Chai 4

AFFOGATO
Espresso shot 8
with Vanilla Ice cream

With a shot of Liqueur 15
Frangelico, Baileys, Tia Maria, Galliano, Kahlua.

LIQUEUR COFFEE
Liqueur Coffee 14
Long black with a shot of Spirit/Liqueur topped with whipped vanilla bean cream.
Irish (Jamesons)
Irish (Baileys)
Russian (Vodka)
French (Cointreau)
Jamaican (Tia Maria/Rum)
---