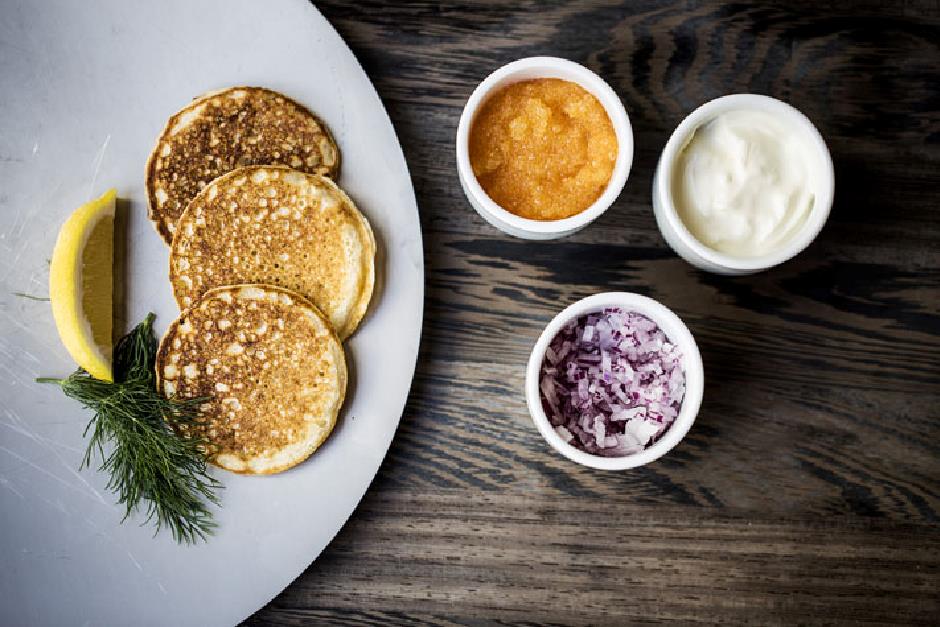 CURED SALMON (1) 135
Cured salmon is a classic A Hereford Beefstouw dish and made from our family recipe from 1971. Served with cumin bread and a Danish mustard dressing, it's a 'must try'.

SCAMPI FRITTI (2) 135
Play it safe and choose the crispy flavour of deep-fried scampi. We serve this all time favourite with our tasty Madagascan peppercorn dressing.

KOBE SHABU SHABU (3) 300
Japanese broth fondue with seaweed salad, wasabi dressing, soy and fried mushrooms. Served together with thin slices of Kobe beef. All served in a fondue-set at your table. Enough to share for 2 people.

LÖJROM (4) 189
A Swedish classic starter. Made from the roe from Vendace. Served with blinis, red onions, lemon and crème fraîche.

STEAK TATARE (5) 135
Finely chopped beef served with red onion, croutons, beetroot, horseradish, Dijon mustard and an egg yolk.
---