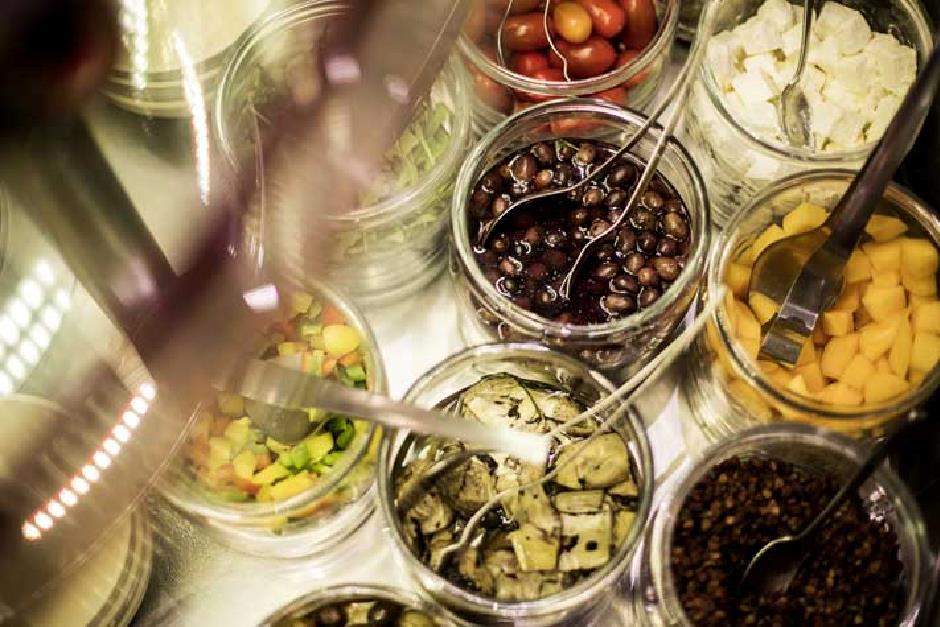 The prices of all main courses are inclusive of:
Seasoned butter.
French fries
Double fried French fries.
or
Potato of the season
Oven-roasted potatoes with olive oil and rosemary.

SALAD BAR
Side 75 / €11
Main 160 / €23
Create a fresh salad by your own choosing as a side dish or as a main course.
ROASTED MUSHROOMS 35 / €5
Roasted mushrooms with garlic and parsley.
FOIE GRAS 99 / €14
Add a slice of seared foie gras with truffle oil to your steak.
HEREFORD SURF & TURF
1/2 Rock Lobster Tail (20A) 125 / €18
1/1 Rock Lobster Tail (20B) 250 / €36
Add 1/2 or a whole grilled rock lobster tail to your steak.
SAUCE 35 / €5
Treat yourself and choose between
Hereford béarnaise or pepper sauce.